THIS IS A FREE 5 DAY E-MAIL COURSE THAT SHOWS YOU HOW TO GET STARTED IN MARINE CONSERVATION TODAY.
EACH DAY FOR 5 DAYS,
YOU'LL RECEIVE A NEW LESSON RIGHT TO YOUR INBOX.
This isn't going to be a bunch of information you've read a hundred times before. It's not your everyday 'how to change your life' advice. This is not for everyone. This email course is for people ready to harness their unique perspective, talents and experiences and start making strides in marine conservation with the resources they have now.
This course is for you if you're ready to stop screwing around and turn your LIFE into a marine conservation JOURNEY.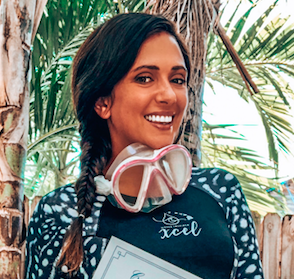 Your Host
Hi 👋 , I'm Caitlin McCall!
I'm a PADI Scuba Instructor, Scientific Diver, & Science Communications Specialist. I'm hosting this challenge because I have an immense love for our ocean planet and I wanted to find a way to teach as many people as I can about how we can keep it safe.